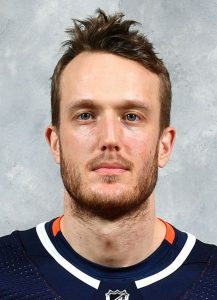 EASTERN SKATER
TEAM
GP
GOALS
ASSISTS
POINTS
PM
+/-
SOG
S%
Chris Krieder
BGR
3
5
2
7
8
-1
14
36%
EASTERN GOALIE
TEAM
GP
GOALS AGAINST
G.A. AVERAGE
SAVES
SAVE %
Marc-Andre Fleury
FFB
2
2
1
64
.970
WESTERN SKATER
TEAM
GP
GOALS
ASSISTS
POINTS
PM
+/-
SOG
S%
Jason Richardson
TOL
4
6
4
10
0
8
21
29%
WESTERN GOALIE
TEAM
GP
GOALS AGAINST
G.A. AVERAGE
SAVES
SAVE %
Anton Forsberg
LGD
2
1
0.5
57
.983
EASTERN SKATER
TEAM
GP
GOALS
ASISSTS
POINTS
PM
+/-
SOG
S%
Ryan Johansen
CHA
4
4
3
7
10
2
15
27%
EASTERN GOALIE
TEAM
GP
GOALS AGAINST
G.A. AVERAGE
SAVES
SAVE %
Antii Raanta
CHA
2
3
1.5
60
.952
WESTERN SKATER
TEAM
GP
GOALS
ASSISTS
POINTS
PM
+/-
SOG
S%
Connor McDavid
BCB
4
3
4
7
0
1
27
11%
WESTERN GOALIE
TEAM
GP
GOALS AGAINST
G.A. AVERAGE
SAVES
SAVE %
Linus Ullmark
CAL
3
6
2
83
.933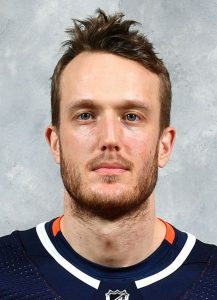 EASTERN SKATER
TEAM
GP
GOALS
ASISSTS
POINTS
PM
+/-
SOG
S%
Auston Matthews
JAG
4
5
3
8
4
2
26
19%
Chris Kreider
BGR
4
5
3
8
0
4
15
33%
EASTERN GOALIE
TEAM
GP
GOALS AGAINST
G.A. AVERAGE
SAVES
SAVE %
Ilya Sorokin
CHA
4
5
1.23
130
.963
WESTERN SKATER
TEAM
GP
GOALS
ASSISTS
POINTS
PM
+/-
SOG
S%
Leon Draisaitl
ALA
4
5
2
7
4
0
29
17%
WESTERN GOALIE
TEAM
GP
GOALS AGAINST
G.A. AVERAGE
SAVES
SAVE %
Anton Forsberg
LGD
2
3
1.5
61
.953
EASTERN SKATER
TEAM
GP
GOALS
ASSISTS
POINTS
PM
+/-
SOG
S%
Troy Terry
BWB
4
5
2
7
0
2
16
31%
EASTERN GOALIE
TEAM
GP
GOALS AGAINST
G.A. AVERAGE
SAVES
SAVE %
Andrei Vasilevskiy
BWB
3
5
1.66
75
.938
WESTERN SKATER
TEAM
GP
GOALS
ASSISTS
POINTS
PM
+/-
SOG
S%
Leon Draisaitl
ALA
4
5
2
7
2
1
35
14%
WESTERN GOALIE
TEAM
GP
GOALS AGAINST
G.A. AVERAGE
SAVES
SAVE %
Igor Shesterkin
LGD
3
1
0.33
100
.990
EASTERN SKATER
TEAM
GP
GOALS
ASSISTS
POINTS
PM
+/-
SOG
S%
Kirill Kaprizov
JAG
3
3
5
8
0
5
9
33%
EASTERN GOALIE
TEAM
GP
GOALS AGAINST
G.A. AVERAGE
SAVES
SAVE %
Jake Oettinger
POR
2
3
1.44
66
.957

WESTERN SKATER

TEAM

GP

GOALS

ASSISTS

POINTS

PM

+/-

SOG

S%

Steven Stamkos
GIL
4
5
5
10
0
7
23
22%
WESTERN GOALIE
TEAM
GP
GOALS AGAINST
G.A. AVERAGE
SAVES
SAVE %
Vitek Vanacek
GIL
2
4
2.00
68
.944
The 2022 MWHL Draft Lottery will take place on Sunday, July 24th at 6:00 PM ET.
The five Franchises in the chart below will have a chance at the #1 Pick in the 2022 MWHL Draft which the date has yet to be determined.
Here is the link to the 2022 MWHL Prospect Draft.
Each Franchise's numbers were generated from the Draft Order Generator below.
The MWHL Commissioner's Office will select the winning numbers for the lottery starting with the #1 Pick & moving down to the #5 Pick.
UPDATED COMING ON JULY 25th, – 2022 at 1:00 PM ET – RESULTS OF THE FIRST 5 PICKS ARE AS FOLLOWS:
#1 – Gilbert (aka luck-ass)
#2 – Grosse Pointe
#3 – Portland
#4 – Bucks County
#5 – Pittsburgh (snake bit)
HERE IS A LINK TO THE DRAFT LOTTERY VIDEO: 2022 DRAFT LOTTERY
Multi-Year Contract
Signing Deadline is:
Midnight ET
April 3rd, 2022
---